Our Principle company which are the Global leaders in Area providing the High-grade devices for Aerospace , Defense, Railway, Automotive etc.
THE LEE COMPANY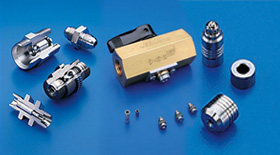 LEE PRODUCTS LTD.USA
The Lee Company is a leading supplier of miniature, precision fluid control products to a wide range of industries including aerospace, oil exploration, automotive, off-highway equipment and medical/scientific instruments.

Lee Company products are recognized worldwide for superior quality, reliability and performance. Lee's unique capabilities in miniaturization and engineering expertise keep the company at the forefront of fluid control technology and identify Lee as a leading innovator in the field of fluid handling and control. Founded in 1948, The Lee Company now has over 700,000 sq. ft. of modern manufacturing and office space at USA and employs over 800 people.


WEETECH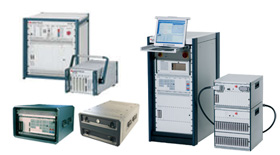 WEETECH - GERMANY
For over 40 years WEETECH GmbH has been supplying test systems for cables, backplanes as well as electric and electronic functional subassemblies. Building up long-lasting trusting customer relationships together with a constant increase of the product range came along with a consequent growth on the world market.
Today WEETECH is a world-wide acting company with subsidiaries and representations in more than 20 countries.
SHERBORNE SENSORS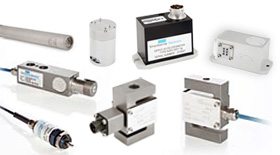 SHERBORNE SENSORS - UK
Sherborne Sensors is an established, dynamic company based in 'transducer vally' in Hampshire, UK with an expanding world-wide customer base. Sherborne Sensors core operations focus on the design and manufacture of precision Inclinometers, Accelerometers and Force Transducers. All of these products enjoy an unrivalled status for ultra-reliability and long-life precision in critical military and industrial applications. Sherborne sensors offer a large range of standard "off the shelf" unit to meet the requirements of many applications but a large percentage of Sherborne Sensors business is the manufacture of custom sensors to meet customer's specific requirements.
SCT CERAMICS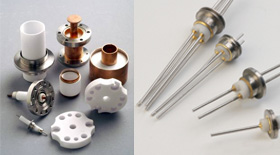 SCT CERAMICS- FRANCE
SCT is worldwide leader in ceramic to metal bonding technology, specialized in high tech applications, generating significant added value Innovation & Excellency in ceramic to metal process keeps SCT ahead. For many years, SCT has strongly developed its customized ceramics and ceramics brazing business. Prestigious customers, each world leader in his field of business, trust our know-how in customized ceramics and the professionalism of our teams.
Innovation stays as one of our main development factors, allowing us to keep a strong partnership with our customers to find out performing new solutions, in close cooperation with major European research laboratories. Giving the best of ourselves and our know-how in all situations is the best guarantee for our future. SCT also manufacture ceramic capacitors known as Radiocer. The exceptional characteristics of the Radiocer dielectric capacitors ensure suitable solution for power RF equipment.